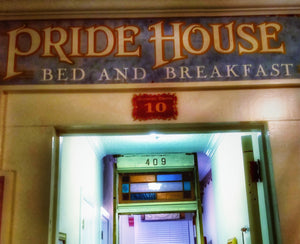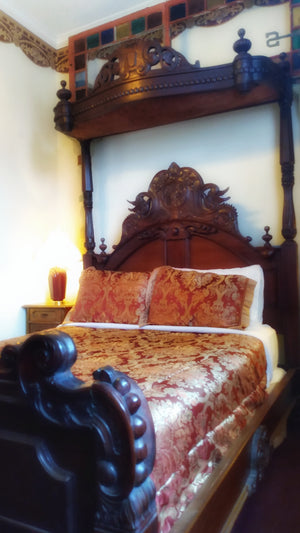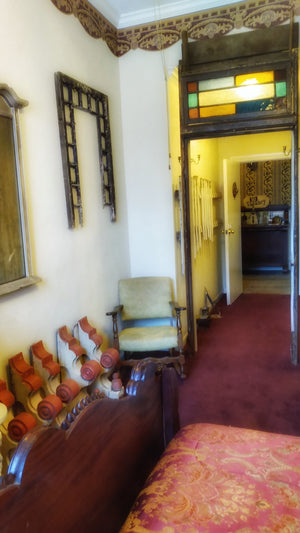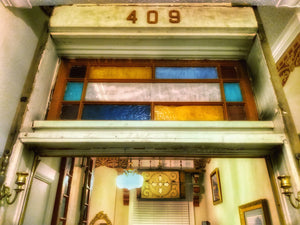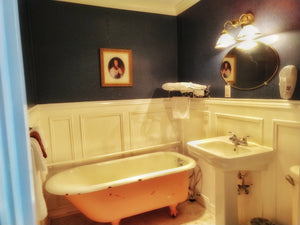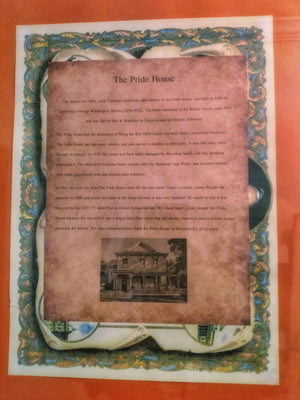 Room 10 The Pride House
#10 Single Room
Room 10 is an upstairs room featuring 1 Queen Bed with 257 Square feet. 
This room has a maximum of 2 people. 
This is one of our Themed rooms. The Pride House was the first Bed and Breakfast in Texas that many people used to visit. Sadly a fire destroyed it in 2013, but we have saved many pieces from it for you to visit in this room. More about The Pride House below-
Ball and Claw bathtub, large flat screen television with an Amazon Fire stick and high speed wireless Internet.
There are several restaurants within walking distance in the downtown historical district.
Pride House, Jefferson

The ornate, two story, stick Victorian residence, once known as the Pride house, was built in 1888 by lumberman George Washington Brown (1854-1932). The home remained in the Bender family until 1972 and was the 1st Bed & Breakfast in Texas located in Historic Jefferson.
A gabled mansion built from mail order blueprints, the Pride House has had many owners, and you can see a timeline in this room. It also had many fires through its history. In 1978 The house had been badly damaged by fire when Sandy and Ray Spalding purchased it.The stick-style Victorian home (named after the Spaldings' son, Pride) was caramel colored with white gingerbread trim and stained-glass windows.
In 2013 the final fire took The Pride House from the the last owner Jenny Lovelace. Jenny Bought the property in 2008 and would not sleep in the house because it was very haunted! SO much so that it was featured on the SYFI TV show Fact or Faked Paranormal and my ghost story.  Jenny bought the Pride House because she was told it was a stupid idea (True story) but she always wanted to own a historic house and work for herself. Come visit the Pride house once again in the Historic Jefferson Hotel. 
Our historic hotel is 100% SMOKE FREE. We do NOT offer refunds or Cancellations for any reason but we can change the date of your visit if you cannot make the date you reserved. In the event that you need to reschedule your visit, there needs to be a two day notice before the reservation date. Please see our Polices on the main page for further information.